GENE SLOVER 7/3/35 - 3/22/13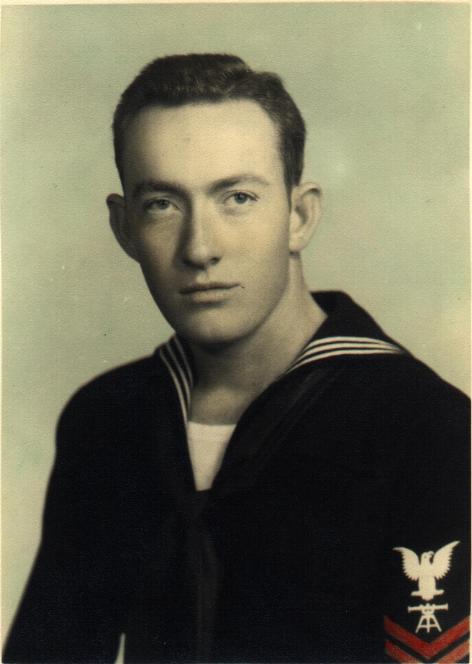 It is with great sadness that I inform you all that our good friend, Gene Slover, passed on March 22, 2013 at 1:45 PM Central time. He was surrounded by his two daughters and son and was thankfully not in pain. His daughter said he went peacefully. Gene was cremated and there was a memorial service Saturday, March 30, 2013. Gene's wishes to have his ashes scattered at sea will be honored.
It is the family's wish that, in lieu of flowers, donations be made via this link for the purpose of establishing a Gene Slover Scholarship Fund to bring school children to Patriots Point Naval and Maritime Museum in Mt. Pleasant, SC (Charleston Harbor), home of the Carrier Yorktown, Destroyer Laffey and Submarine Clamagore. After clicking the above link, cursor down and click 'donate online' button. This link will take you directly to the donation page. Mention 'Gene Slover' in the 'in memory of' or 'in honor of' blocks.

Gene was all about promoting the US Navy to anyone and everyone, but especially the younger generations. I know this would please him. Every $10 sends another student.
Here is Gene's Memoriam. with more details. You are invited to read Gene's Guestbook and sign the Guestbook with your thoughts. His family is reading them all.
On a personal note, it has been my honor and privilege to have met Gene and worked with him. We met online in 2008 when I was researching the trajectory of a 16" projectile. I found Gene's site where he had posted the actual ballistics chart. When I asked why he didn't have any videos or menu system he said "Hey, I'm 73 years old.. I don't know how to do that stuff". I asked if he'd like some help and thankfully he said yes. It is his wish to continue his legacy via this website, which I will do as long as I can. Thank you all for your well wishes posted on this site and the Battleship Forum. I KNOW it meant a lot to him to read them. He loved all his Navy friends. JJ
---