GENE SLOVERS
US NAVY PAGES

EFFECT OF VARIATION OF GUN IV
FOR THE 16" HC MK 13 Mod 0
1900lb PROJECTILE FOR THE
16"/50 GUN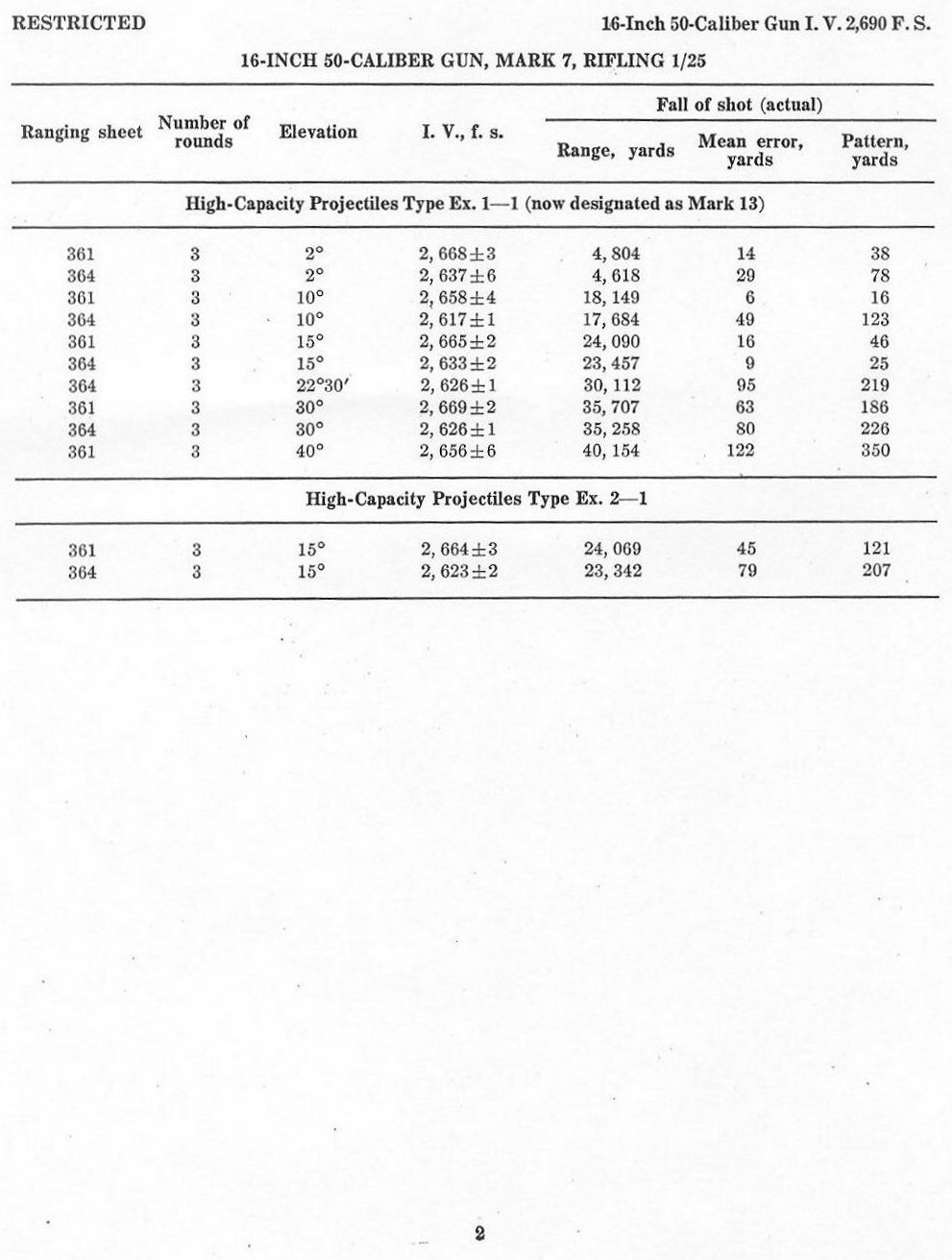 Dalghren sometimes provided tables like the one below to show us how wild the pattern would get if the powder IV were allowed to varie in the
same lot of powder.

The table shows very well the effect of gun IV variation due to powder variation.

This is why each and every batch of powder was tested at Dalghren to insure that each lot of powder issued to the fleet would produce the same
IV in a new gun with the same weight of projectile.

Occasionaly in todays world someone finds one of these tables and incorrectly assumes that all lots of powder cause these variations in gun IV.

They have assumed incorrectly because you cannot have these variations in powder because you would be shooting all over the ocean and you
would never hit anything.

The only things that cause a variation in gun IV in the Fleet are changes in powder temperature and change in weight of the projectile.

You will never find in any USN text book where there is a variation in gun IV due to variations in the same lot of powder.

Dalghren made sure this could not happen because of testing each and every lot of powder before it was issued to the fleet.